Crop Physiology & Agriculture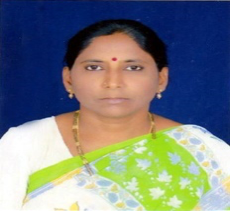 Working Experience

RESEARCH EXPERIENCE:
Worked as Research Associate for 11 Months in Directorate of Sorghum Research, Rajendra Nagar, Hyderabad
EXTENSION EXPERIENCE:
Working as Block Technology Manager in Agricultural Technology and Management Agency [ATMA] at Asst. Director of Agriculture (R), Kurnool Sub-Division for 7 years.
 PUBLICATIONS:
Published 6-Research Articles in National Magazines.
Published 24-Popular Articles.
Working Experience

PROJECTS DONE:
Rural agricultural work experience programme along with internship in soil science laboratory and biological laboratory, Ananthapur district.
Agricultural experience learning programme (crop production of sweet corn and baby corn; procurement and marketing of dryfruits and spices) Tirupati.
Physiological evaluation of super early and mid early pigeonpea genotypes for delayed kharif sowing
Articles :
Photothermal indices of super early and mid early Pigeonpea (Cajanus cajan (L.) Millsp) genotypes under delayed kharif sowing