Working Experience

RESEARCH PROGRAMME
Worked on research entitled "Effect of plant growth regulators and chemicals on seed germination and field establishment of Swollen root (Decalepis hamiltonii Wight & Arn.)"
RESEARCH ARTICLES
Published Research article in INTERNATIONAL JOURNAL OF CHEMICAL STUDIES entitled "Effect of plant growth regulators and chemicals on seed germination and seedling growth of swollen root (Decalepis hamiltonii WIGHT & ARN.)"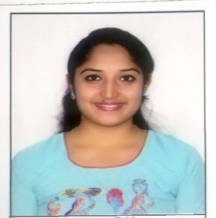 Working Experience

VOLUNTEERING
Six months working experience in preparation, mass multiplication and marketing of biofertilizers i.e., Trichoderma harzianum and Pseudomonas fluorescence under experience learning in horticulture course during 7th sem in B.Sc.(horticulture).
Three months of learning experience in seed production unit during placement period of UG programme in Krishi Seeds, Koppal.
ACHIEVEMENTS
Published research paper on Studies on organoleptic qualities and colour (L*a*b*) values of Karonda (Carissa carandas L.) blended squash during storage which is available on Journal of Pharmacognosy and Phytochemistry 2020; 9(6): 994-997.
Represented the college in inter college youth fest and secured 2nd place for Mime in      2016 while 4th place for Drama competition in 2017.
Served as cultural Secretary, Hostel Management Committee
Current Work Experience: Serving as Assistant Professor in Department of Post Harvest Technology from past 8 months in KBR College of Agriculture and Horticulture, C.S Puam, A.P.